It is important to wear seat-belts on all journeys, including those in town.

It is also important to wear the belt correctly:
the buckle must be to the side of the hip, not above it;
the belt must be a snug fit for the wearer; a slacky-worn belt will not give its wearer the protection intended. Automatic belts maintain correct fit while allowing a certain amount of movement to the wearer.
the belt straps must lie flat across the wearer and must not be twisted;
diagonal straps should pass over the shoulder, not over the upper arm;
each belt is designed for one adult occupant. Never use a belt for more than one occupant at a time. Never put the belt around a child seated on the occupants lap.
1. Automatic inertia-reel seat belts
Fastening:

Take hold of the strap by the catch tounge (2) and cross it over the body. This movement should be performed smoothly so as not to lock the reel (1).
Bring the tounge up to the buckle (4), then insert until it clicks home.

Adjustment:

These belts adjust automatically to the wearer.

Unfastening:

Press the red release button (5). Take care not to let the strap retract too quickly, but guide it back into its stowed position.
2. Static seat belts, lap and diagonal
Fastening:

Remove the catch tounge from its holder by pushing it backwards.
Cross the strap over the body so as to bring the catch tounge in line with the buckle.
Insert the catch tounge into the buckle until it clicks home.

Adjustment:

The belt should be close to the body, without being too tight. Its length can be adjusted by sliding the strap, using the adjustment buckle.

Unfastening:

Press the red release button to undo the belt.
To put the belt back into position, insert the catch tounge into its holder in the stowed position.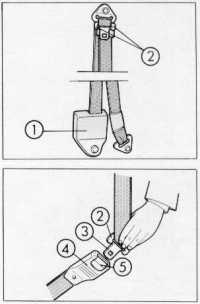 Fig. 12 - Automatic interia reel seat belts
1 - Reel casing
2 - Locking catch tounge
3 - Locking catch
4 - Buckle
5 - Red release button